CHG Certifications
Oct 15, 2021
Since CHG established in 1998, Huigong Bearing Technology Co., Ltd. has been adhering to the business philosophy of "converging elites, high-quality products", adhering to the principle of quality as the basis, serving customers with integrity, and achieving win-win principles, and has gradually developed and grown in the bearing industry.
In terms of quality control, the company not only passed the ISO9001:2016 quality management system certification, but also passed the inspections of ASIA, ABS, SGS, DNV and other international third-party testing organizations.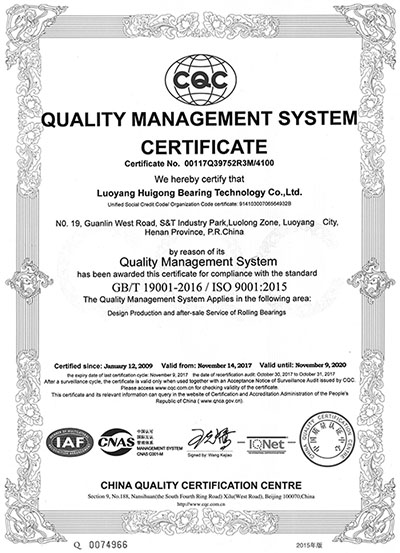 In terms of innovation and development, the company has its own "Rolling Mill Bearing Research Institute" and "Precision Bearing Research Institute". It has successively achieved excellent results in the design and research of rolling mill bearings and precision thin-walled bearings and obtained a number of patented technologies.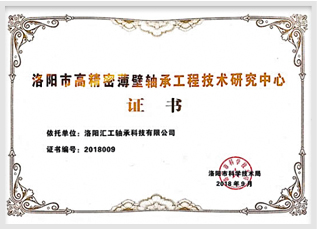 In terms of society, the company has been rated as "Luoyang City High-precision Thin-Wall Bearing Engineering Technology Research Center", "Henan Province Science and Technology Outstanding Small and Medium-sized Enterprises", "Luoyang City Credit Enterprise" and other certificates.